VectorVision Donates CSV-1000E Device to New Eye Clinic in Malawi
Child Legacy International is a Christian non-profit organization working in Africa to transform lives. The organization helped establish a sophisticated state-of-the art medical facility near Lilongwe, Malawi. Physicians and other health care professionals from the U.S. and around the world have treated more than 60,000 Malawian patients over the last 10 years. Recently, Dr. Rick Sponsel, an internationally recognized ophthalmologist and glaucoma researcher from San Antonio, became aware of the Child Legacy program in Malawi and is heading an effort to create an ophthalmic clinic and eye surgery suite as part of the facility.
As part of his efforts, Dr. Sponsel felt a rapid screening test for contrast sensitivity would be highly beneficial for the diagnosis and management of glaucoma patients. He approached VectorVision CEO Dr. Evans about a possible donation.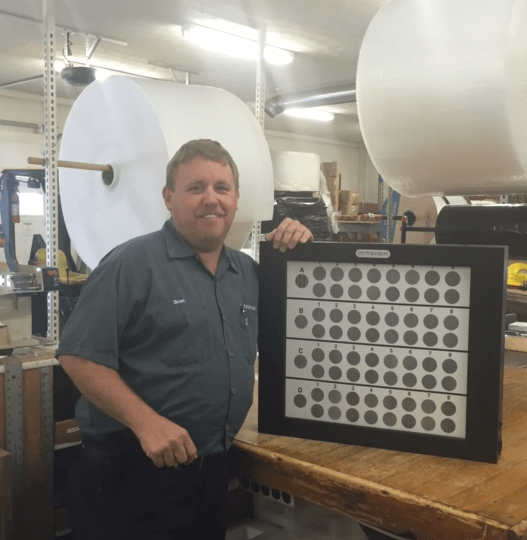 At VectorVision we are committed to helping organizations bring better tools for eye care to all populations worldwide. As such, we have now donated a CSV-1000E to the new Child Legacy eye clinic primarily for use in screening and caring for glaucoma patients. The CSV-1000E is a self-calibrating device which can be used in virtually any environment to achieve consistent contrast sensitivity measurements. It has an excellent track record as a rapid test which cannot only detect glaucoma in the early stages, but also track the efficacy of treatment. These attributes should be beneficial to the patients in Malawi.
Attached is a picture of Brian Wilson, our VP of Operations, who has just completed the calibration of the CSV-1000 and is preparing to package it for shipping to Malawi.
For more information on Child Legacy International and how you can help, visit www.childlegacy.org.