VectorVision to Exhibit at ESCRS in Copenhagen – Booth H116
VectorVision will be exhibiting the highly popular CSV-1000HGT for standardized contrast sensitivity and glare testing alongside its European Distributor Trusetal (Trusetal Verbandstoffwerk GmbH) at the upcoming ESCRS meeting in Copenhagen. Dr. David Evans, Founder and CEO of VectorVision, will be available in Booth H116 from Sep. 10 to 13 providing demonstrations of the CSV-1000 and answering any questions.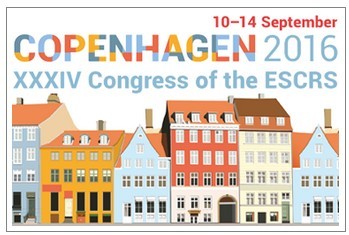 The VectorVision device is the most widely used contrast sensitivity test in the world and has been utilized as the primary metric for quality of vision in a wide range of clinical trials evaluating new treatment technologies, particularly for presbyopia correction techniques. Many of the presentations at ESCRS will reference the CSV-1000 as part of the study results.
Dr. Evans has also been invited to share his knowledge about Internet Marketing at the ESCRS Practice Management Programme MasterClass on Sep. 12. His presentation, "Reviews and Your Practice, Are You Seeing Stars?" will begin at 4:00 pm, and focus on how consumers' use of reviews to make buying decisions is sweeping across Europe and the rest of the world, and how eye surgeons can utilize this trend to increase practice revenue for elective eye care services.
For those unable to attend his presentation on Monday, Dr. Evans will be available in the VectorVision Booth to answer questions about the reviews program as well the CSV-1000. The link below displays the full Practice Management Programme schedule for Sep. 12.
http://www.escrs.org/Copenhagen2016/programme/ESCRS-Practice-Management-and-Development-Programme.asp