Welcome to New Orleans!
VectorVision Inc. will be exhibiting at the upcoming ASCRS meeting in New Orleans, LA. This is the first time that ASCRS has been in New Orleans and provides an opportunity for VectorVision CEO Dr. David Evans to get back to his hometown (which he especially appreciates during crawfish and softshell crab season).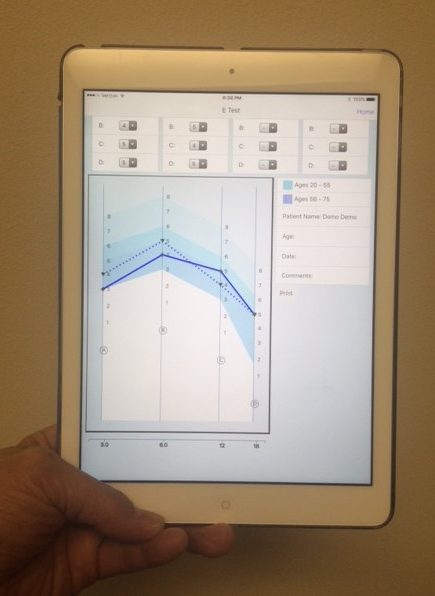 ASCRS members in attendance should stop by the VectorVision booth (#1336) to learn more about recent advancements with the CSV-1000. (When you are not enjoying the culinary delights of the Big Easy of course.) New this year at the meeting, VectorVision is introducing the VV App that can be used on a tablet or smart phone to capture patient data, plot the contrast sensitivity function and determine the functional acuity score.  The functional acuity score is particularly helpful for documenting the need for surgery with cataract patients and helping their relatives understand the functional loss in vision caused by cataracts, even when patients may have good acuity.
The patient contrast sensitivity and functional acuity data can be stored locally on the tablet, or in the cloud. Also, the App is networked to the printers in the office so that the patient results can easily be scanned or printed for inclusion in the patient EMR.