Evaluating Athlete Vision
The purpose of sports vision evaluation is to optimize the athletes' vision for sports performance. Contrast sensitivity is the best measure to evaluate visual performance of an athlete. It can be used in many aspects of sports vision evaluation.
Sports Vision and Contact Lenses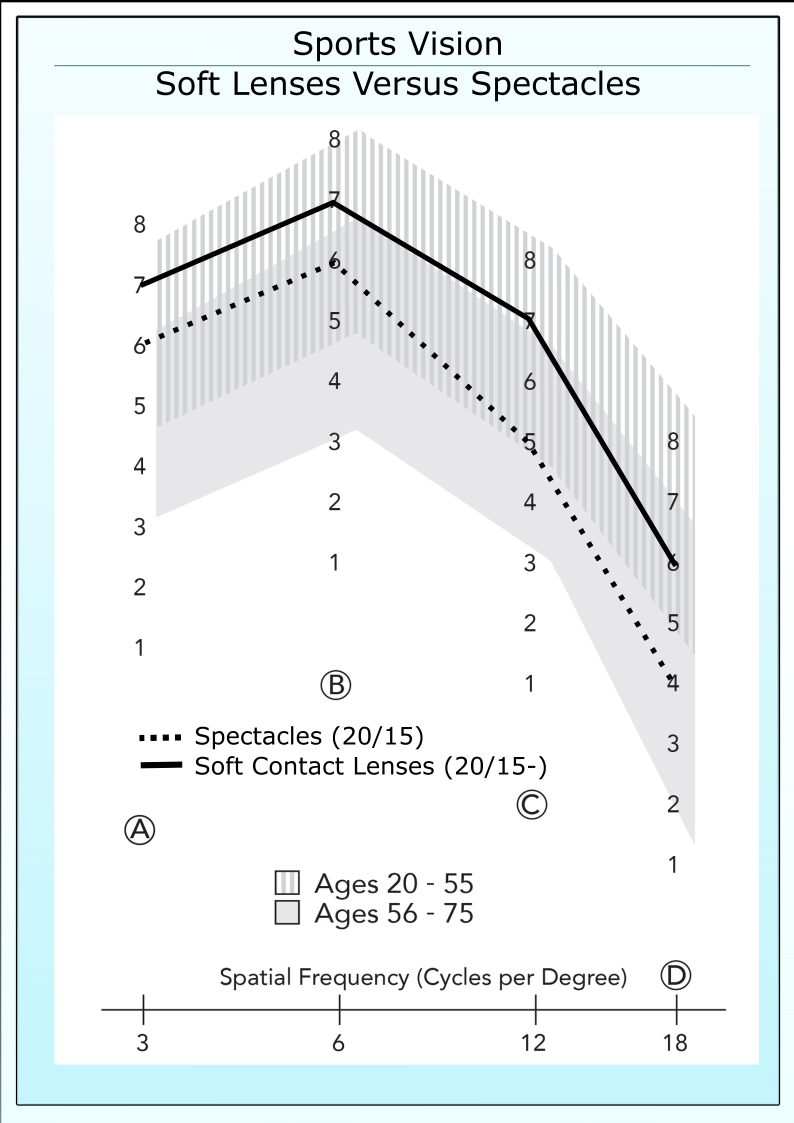 Many athletes prefer to wear contact lenses, as opposed to spectacles, during competitive activities. Contrast sensitivity can be used to determine which contact lens provides the best vision for an athlete. The evaluation is particularly important when the athlete has residual astigmatism, which may dramatically affect vision through soft contact lenses. Contrast sensitivity can be used to determine whether a toric lens or the spherical equivalent is better for the athlete.