Standardized Clinical Evaluation of Contact Lenses
Contrast sensitivity is very sensitive to subtle changes in vision caused by small refractive errors or a mismatch between the contact lens power and patient visual requirements. Contrast sensitivity is most useful in establishing whether a specific lens provides the best visual performance. Examples include evaluation of lens aging, comparing a toric versus a spherical equivalent lens and evaluation of a multifocal lens.
Contact Lens Aging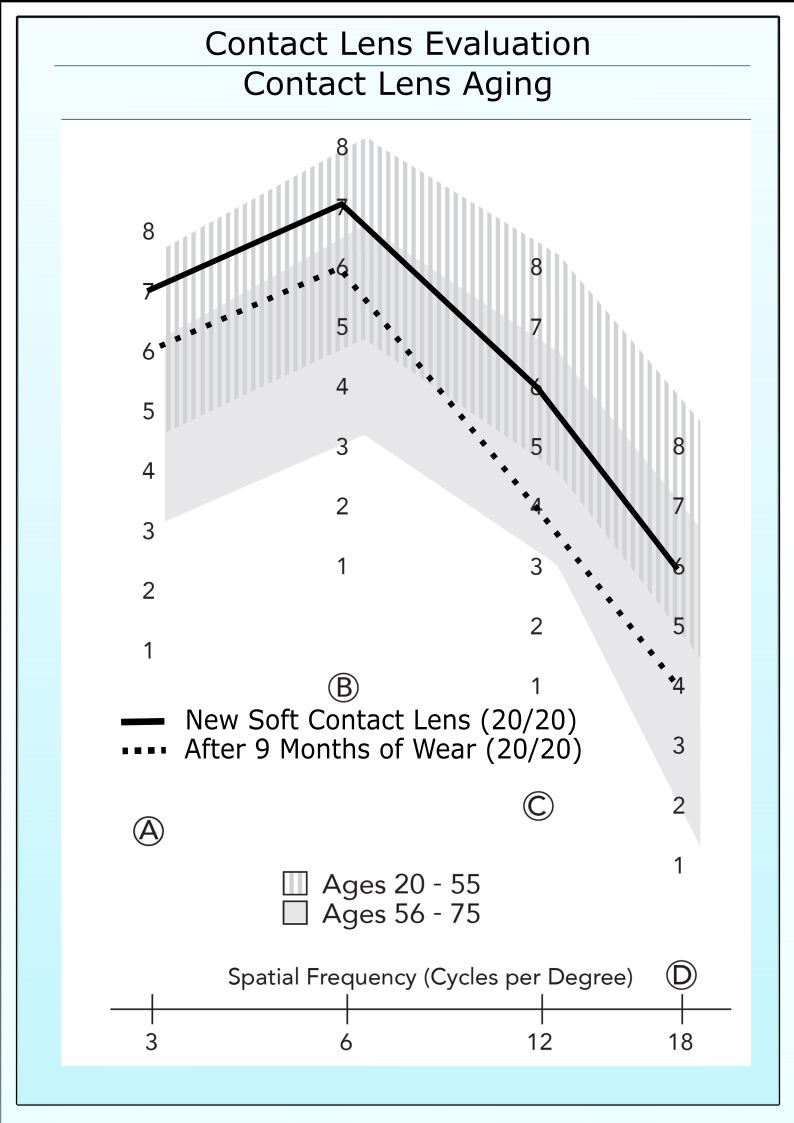 The visual quality of lenses degrades over time due to protein build-up and lens surface damage. Contrast sensitivity can be used to determine the extent to which visual capability has been affected by lens aging. Compare the contrast sensitivity measured when the lenses were newly fit to the measurement taken on the most recent visit. If a loss of 2 or more contrast levels is noted, the lens should be replaced.